National Automated Fingerprint Identification System: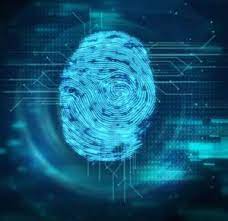 Union Home Minister recently congratulated the team of the NAFIS of NCRB for winning the Gold Award under the Excellence in Government Process Reengineering for Digital Transformation from the of Department of Administrative Reforms and Public Grievances.
The NAFIS is a pan-India searchable database of crime and criminal-related fingerprints.
It is managed by the National Crime Records Bureau (NCRB) at the Central fingerprint bureau, based in New Delhi.
The main objective of the web-based application is to collect fingerprint data of all the criminals from all the states and the Union Territories.
It will enable law enforcement agencies to upload, trace and retrieve information from the database 24×7 in real-time.
NCRB enables law enforcement agencies to upload, trace, and retrieve data from the database.
Within 24 hours, NAFIS provides a unique 10-digit National Fingerprint Number (NFN) to each criminal who is arrested for the crime.
The unique ID will be used for a lifetime of an offender. Different crimes registered under different FIRs will be logged as incidents belonging to the same NFN.
The first two digits of the ID will be the state code of the state where the criminal is registered, followed by a sequence number.
The state partition will have IDs belonging to a state.
Apart from this, a digital record will be added as storage to match the fingerprints in the future.
With NAFIS, it is possible to locate a person of interest in a matter of minutes and connect that individual's name to any active warrants, warnings, or information about related criminal conduct stored in other police information reference systems.