Automatic Number Plate Reader(ANPR) Cameras: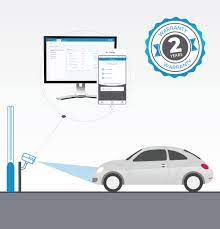 The Ministry of Road Transport and Highways will install is planning to remove all the toll plazas on the national highways and rely on Automatic Number Plate Reader(ANPR) cameras.
ANPR cameras will read the vehicle number plates and automatically deduct toll fees from the bank accounts of the vehicle owners.
Only those that have come after 2019 will be registered by the cameras. The government plans to come up with a scheme to replace older number plates.
Other issues are when things are written on number plates, beyond the nine-digit registration number, such as 'govt of India/Delhi' and names of Gods etc
Currently, about 97% of the total toll collection happens through FASTags the remaining 3% pay higher than normal toll rates for not using FASTags.