SpaceX Launched a Rocket Carrying 53 Satellites: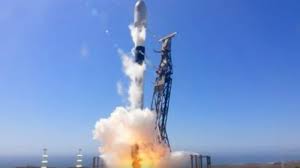 SpaceX recently launched a rocket carrying 53 satellites for the Starlink internet constellation from California Onboard Falcon 9 rocket.
SpaceX has already launched more than 2,500 Starlink satellites to date but plans to loft many more.
The Starlink network is one of several ongoing efforts to start beaming data signals from space.
Under the project, the company intends to evolve into a constellation of nearly 12,000 satellites.
The aim is to provide low-cost and reliable space-based Internet services to the world.
LEO satellites are positioned around 500km-2000km from earth, compared to stationary orbit satellites which are approximately 36,000km away.
As LEO satellites orbit closer to the earth, they are able to provide stronger signals and faster speeds than traditional fixed-satellite systems.
Because signals travel faster through space than through fibre-optic cables, they also have the potential to rival if not exceed existing ground-based networks.
SpaceX:
SpaceX is an American space manufacturer, a provider of space transportation services, and a communications corporation headquartered in Hawthorne, California. SpaceX was founded in 2002 by Elon Musk with the goal of reducing space transportation costs to enable the colonization of Mars.
SpaceX manufactures the Falcon 9 and Falcon Heavy launch vehicles, several rocket engines, Cargo Dragon, crew spacecraft, and Starlink communications satellites.
SpaceX is developing a satellite internet constellation named Starlink to provide commercial internet service.
In January 2020, the Starlink constellation became the largest satellite constellation ever launched, and as of May 2022