National Gopal Ratna Awards -2022: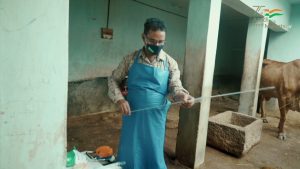 Gopal Ratna Award is one of the highest National Award in the field of livestock and dairy sector.
Given by: Department of Animal Husbandry and Dairying under the Ministry of Fisheries, Animal Husbandry and Dairying
Objective: to encourage all individuals and Dairy cooperative societies / Milk Producer Company / Dairy farmers Producers Organizations working in this sector, are conferred in three categories.
The "Rashtriya Gokul Mission (RGM)", was launched in December 2014 for the first time in the country, with a view to conserve and develops indigenous bovine breeds in a scientific manner.