What Is Friendshoring?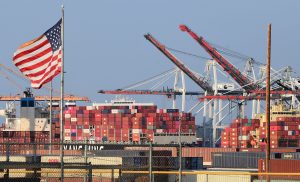 The US secretary of treasury has pushed for "friendshoring" to diversify trade away from countries that are present at geopolitical risk.
Friendshoring is a strategy where a country sources the raw materials, components and even manufactured goods from countries that share its values.
The dependence on the countries considered a "threat" to the stability of the supply chains is slowly reduced.
It is also called "allyshoring".
Friend-shoring or ally-shoring has become a means for the US to influence firms to move their sourcing and manufacturing sites to friendly shore often back to the same shores in the case of the US.
The purpose of Frienshoring is to insulate countries  supply chains from less like-minded nation.