The National Green Tribunal (NGT):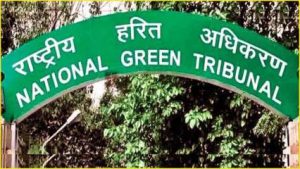 The National Green Tribunal (NGT) ordered all encroachments to be removed from Gujarat's Banni grasslands within six months and directed a joint committee to prepare an action plan in a month.
The court also said the Maldharis will continue to hold the right to conserve the community forests in the area, granted to them as per the provisions in Section 3 of Forest Rights Act, 2006.
The Maldhari community had filed a case against the rampant encroachment in the ecologically sensitive grassland in May 2018.
Maldharis are a tribal herdsmen community in Gujarat, India.
Maldhari community breeds Banni Buffaloes, a species endemic to the region. The buffaloes are adaptive to Kutch's hot weather conditions.
Banni grassland is spread over 2,618 kilometres and accounts for almost 45 per cent of the pastures in Gujarat.
It comprises 48 hamlets/villages organized into 19 panchayats, with a population of about 40,000.
Two ecosystems, wetlands and grasslands, are juxtaposed in Banni.
The area is rich in flora and fauna, with 192 species of plants, 262 species of birds, several species of mammals, reptiles and amphibians.