World's Largest Green Hydrogen Ecosystem : Gujarat's Kutch Region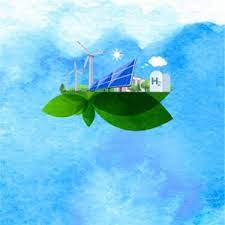 The Adani group said it had tied up with French energy major TotalEnergies SE to jointly create the 'world's largest green hydrogen ecosystem' in Gujarat's Kutch region.
As part of the tie-up, TotalEnergies would acquire a 25% stake in Adani New Industries Ltd. (ANIL), a unit of Adani Enterprises Ltd. (AEL).
The joint venture aims to invest $50 billion over the next 10 years to set up the green hydrogen ecosystem.
In the primary phase, ANIL will develop green hydrogen production capacity of 1 million tons per annum at Mundra before 2030.
Green hydrogen gas is produced by splitting water into hydrogen and oxygen using an electrolyzer that may be powered by electricity generated from renewable energy sources.