National Manuscripts Bill 2023: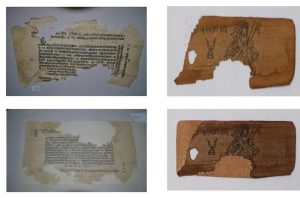 India's rich cultural heritage is encapsulated in its ancient manuscripts, which hold invaluable knowledge and historical significance.
However, the loss and dispersal of many of these manuscripts, even beyond the country's borders, have raised concerns.
In a significant move, the Indian government is gearing up to address this issue through the introduction of the National Manuscripts Bill, 2023.
The primary objectives of the Bill include documenting and cataloguing Indian heritage texts worldwide, maintaining accurate information, and specifying consultation conditions.
The bill proposes the establishment of a 10-member National Manuscripts Authority (NMA), chaired by the Culture Minister and including representatives from Culture, Finance, Education, and private agencies.
The NMA will oversee digitization, conservation, preservation, editing, and publication of manuscripts.
The NMA will possess civil court powers to regulate manuscript access, investigate thefts, and ensure protection against damage or theft.
The NMA can acquire manuscripts from private owners based on content importance, with compensation determined by an expert committee.
Manuscripts is a handwritten composition on materials like palm leaf, paper, cloth, and bark, in Sanskrit and regional languages, dating back at least 75 years.
India possesses approximately 10 million manuscripts in 80 ancient scripts, with the National Mission for Manuscripts (NMM) responsible for preservation.
The Bakhshali manuscript, an ancient mathematical text, showcases the early use of zero and dates back to the third or fourth century A.D.