Vehicle Scrappage Policy: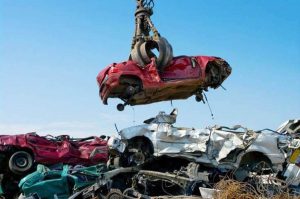 A Crisil Research analysis shows that the Centre's scrappage policy is unlikely to have freight transporters queuing up to replace old vehicles with new ones. The scrappage volume of buses, passenger vehicles (PVs) and two-wheelers will be limited as well.
Issues with the new policy:
Limited incentive and poor cost economics for trucks.
Lack of addressable volumes for other segments.
The potential benefit from scrapping a 15-year-old, entry-level small car will be ₹70,000, whereas its resale value is around ₹95,000. That makes scrapping unattractive.
About the Vehicle Scrappage Policy:
Old vehicles will have to pass a fitness test before re-registration and as per the policy government commercial vehicles more than 15 years old and private vehicles which are over 20 years old will be scrapped.
As a disincentive, increased re-registration fees would be applicable for vehicles 15 years or older from the initial date of registration.
The state governments may be advised to offer a road-tax rebate of up to 25% for personal vehicles and up to 15% for commercial vehicles to provide incentives to owners of old vehicles to scrap old and unfit vehicles.