National Mobile Monitoring System: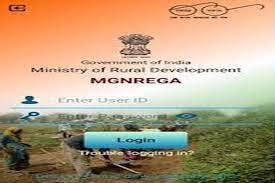 The usage of the National Mobile Monitoring System (NMMS) is 50% or less in many states even after the Union government's order making it mandatory to record attendance of Mahatma Gandhi National Rural Employment Guarantee Scheme (MGNREGS).
National Mobile Monitoring Software (NMMS) App was launched by the Minister of Rural Development on May, 21 2021.
This app is aimed at bringing more transparency and ensure proper monitoring of the schemes.
The NMMS App permits taking real time attendance of workers at Mahatma Gandhi NREGA worksites along with geo-tagged photograph.
The app helps in increasing citizen oversight of the programme.
The National Mobile Monitoring App is applicable for the Mahatma Gandhi NREGA workers for all the States/ Union Territories.