National Organ Transplantation Guidelines: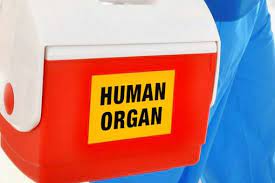 The Central Government has recently made major changes in the organ transplant regulations in the country under its 'one nation, one policy' rule by removing the 65-year age cap for recipients and allowing them to register in any state and not just their state.
The primary legislation governing organ transplantation in India is the Transplantation of Human Organs Act, passed in 1994.
It provides a system to regulate the removal, storage, and transplantation of human organs for therapeutic purposes and for the prevention of commercial dealings in human organs.
Highlights of the New Guidelines:
The upper age limit has been removed as people are now living longer.
Earlier, according to the NOTTO (National Organ and Tissue Transplant Organization) guidelines, an end-stage organ failure patient above 65 years of age was prohibited from registering to receive the organ.
The ministry has removed the domicile requirement to register as an organ recipient in a particular state under a 'One Nation, One Policy' move.
Now a needy patient can register to receive an organ in any state of his or her choice and will also be able to get the surgery done there.
There will be no registration fee that states used to charge for this purpose, the Centre has asked states that used to charge for such registration to not do so.
Among the states that sought money for registration were Gujarat, Telangana, Maharashtra, and Kerala.
Certain states asked for anything between Rs 5,000 and Rs 10,000 to register a patient on the organ recipient waitlist.
National Organ and Tissue Transplant Organization (NOTTO):
It is a National level organization set up under the Directorate General of Health Services, Ministry of Health and Family Welfare, Government of India.
It functions as the apex center for coordinating all activities and networking for the procurement and distribution of organs and tissues and maintaining the registry of organs and tissue donation and transplantation in the country.