National Policy For Rare Diseases, 2021: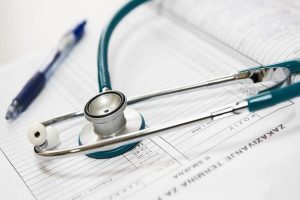 Caregivers to patients with 'rare diseases' and affiliated organizations are dissatisfied with the National Policy for Rare Diseases, 2021.
The policy specifies increasing the government support for treating patients with a 'rare disease'— from ₹15 lakh to ₹20 lakh. But, caregivers say this doesn't reflect actual costs of treatment.
Advocacy groups, however, have expressed concerns about the lack of funding support in the policy for patients diagnosed with life-threatening rare, genetic disorders.
 National Policy for Rare Diseases, 2021:
Patients of rare diseases will soon be eligible for a one-time treatment under the Ayushman Bharat Pradhan Mantri Jan Arogya Yojana (AB-PMJAY).
Beneficiaries for financial assistance would not be limited to below poverty line (BPL) families, but extended to about 40% of the population, who are eligible as per 23 norms of Pradhan Mantri Jan Arogya Yojana (PMJAY), for their treatment in Government tertiary hospitals only.
The policy has categorized rare diseases into three groups – disorders amenable to one-time curative treatment; those requiring long-term or lifelong treatment; and diseases for which definitive treatment is available but challenges are to make an optimal patient selection for benefit.
Rare disease:
A rare disease also referred to as an orphan disease, is any disease that affects a small percentage of the population.
Most rare diseases are genetic, and are present throughout a person's entire life, even if symptoms do not immediately appear.
The commonly reported rare diseases include:

Primary immunodeficiency disorders,
Lysosomal storage disorders (Gaucher's disease, Mucopolysaccharidoses, Pompe disease, fabry disease etc.)
small molecule inborn errors of metabolism (Maple Syrup urine disease, organic acidemias, etc.),
cystic fibrosis, osteogenesis imperfecta, certain forms of muscular dystrophies, and spinal muscular atrophy.