National Technology Day: May 11, 2021: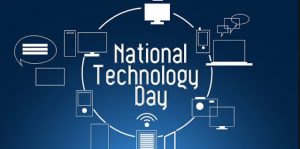 National Technology Day was observed in India on May 11, 2021.
The day is celebrated every year on the 11th of May to highlight the achievements of engineers and scientists in the field of technology and science.
Former Prime Minister Late Atal Bihari Vajpayee coined this term to celebrate the contributions made by Indian scientists.
This day marks the anniversary of the 1998 Pokhran nuclear tests, which gave India a new strength and presence across the globe.