National Toy Fair: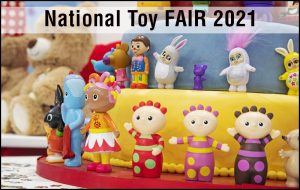 The first-ever National Toy Fair will be starting on February 27th, 2021. The festival will conclude on March 2, 2021. It will be organized in a virtual format.
Highlights:
During the event, the Centre for Creative Learning (CCL), which is based in IIT Gandhinagar, will showcase its 75 toy creations at the fair.
IIT Gandhinagar is the only IIT in the country which is running this centre for creative learning.
The CCL helps in developing the scientific temperament in the students and teachers by developing various scientific and educational toys.
About the toy fair
The toy fair is being organized by the Ministry of Textiles.
Ministry of Education and ministry of commerce & industry has also associated to organise the fair.
This virtual toy fair will be organized with the aim to provide joyful learning for the children.
It will engage the children in teaching, learning and promoting the indigenous toy industry.
Some of the toys that CCL will showcase includes:

The robot made using a DC motor.
Hydraulic JCB controlled using syringes.
Periscope to look beyond the wall.
Explaining textbook trigonometry through a sine wave car.
Easy learning of geometry through lamps.
The fair would also showcase 75 exhibition stalls of the Ministry of Education, National Council for Educational
Research and Training (NCERT), State Council for Educational Research and Training (SCERT) and Department of School Education and Literacy (DoSEL).