22nd Summit Of The SCO Council Of Heads: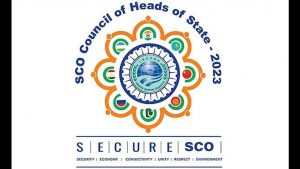 The Ministry of External Affairs announced that India will host the annual summit of the Shanghai Cooperation Organisation (SCO) in the virtual format on July 4, 2023.
SCO Summit, 2023 will be held in the virtual format.
All the SCO Member States, China, Russia, Kazakhstan, Kyrgyzstan, Pakistan, Tajikistan and Uzbekistan have been invited to attend the Summit.
Iran, Belarus and Mongolia have been invited as Observer States.
The theme of the Summit is 'Towards a SECURE SCO'. The SECURE acronym stands for Security, Economy and Trade, Connectivity, Unity, Respect for Sovereignty and Territorial Integrity and Environment.
India has set up new pillars of cooperation under its Chairmanship – Startups and Innovation, Traditional Medicine, Digital Inclusion, Youth Empowerment and Shared Buddhist Heritage.