Nationally Determined Contributions (NDC) Synthesis Report: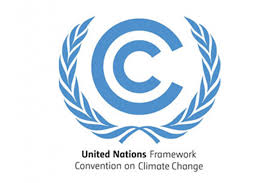 The UNFCCC, in its Nationally Determined Contributions (NDC) Synthesis Report, has called for more ambitious climate action plans by the countries in order to achieve the Paris Agreement target of containing global temperature rise to 2°C (ideally 1.5°C) by the end of the century.
The report was sought ahead of the 26th session of the Conference of the Parties (COP 26) to the UNFCCC which is scheduled to take place from 1st-12th November 2021, in Glasgow, UK.
NDCs are at the heart of the Paris Agreement and embody efforts by each country to reduce national emissions and adapt to the impacts of climate change. Each NDC reflects the country's ambition, taking into account its domestic circumstances
The NDC Synthesis Report covers submissions up to 31st December 2020 and includes new or updated NDCs by 75 Parties, which represent approximately 30% of global greenhouse gas emissions.
Findings:
The United Kingdom and the European Union are the only regions among 18 of the world's biggest emitters that have significantly increased their greenhouse gas (GHG) reduction targets.
Sixteen of the world's biggest emitters have not increased their emission reduction targets substantially or at all.
Adaptation Action and Economic Diversification:

More countries reported on mitigation co-benefits of adaptation action and economic diversification plans.
Adaptation actions and economic diversification plans with mitigation co-benefits include climate-smart agriculture, adapting coastal ecosystems, increasing the share of renewable sources in energy generation, carbon dioxide capture and storage, fuel switch and fuel price reforms in the transport sector, and moving to a circular economy for better waste management.