National Women's Day 2023: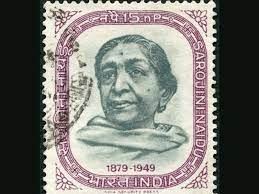 India celebrates National women's day to honour the achievements of women in the country, especially in the field of politics, culture, and economy.
Each year on February 13, India commemorates Sarojini Naidu's birth as National Women's Day, which is observed across the country.
She was born on the 13th of February, 1879.
Because of her poetry, she was given the moniker "Nightingale of India" or "Bharat Kokila" and became well-known.
She has produced a number of poems on many subjects, including romance, patriotism, and tragedy.
Sarojini Naidu is well-known across the globe for her contributions to literature.
The National Women's Day of February 13 is celebrated in remembrance of Sarojini Naidu's achievements.
Sarojini Naidu's birth anniversary is celebrated this year on her 142nd birthday.