Non-Fungible Tokens: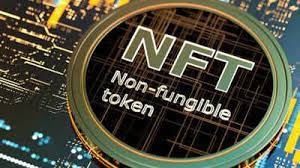 French luxury fashion brand Hermès is suing American digital artist Mason Rothschild who created the MetaBirkins series of NFTs (Non-Fungible Tokens), a rapidly growing part of the cryptoworld.
An NFT is a unique, irreplaceable token that can be used to prove ownership of digital assets such as music, artwork, even tweets and memes.
The term 'non-fungible' simply means that each token is different as opposed to a fungible currency such as money (a ten-rupee note can be exchanged for another and so on).
Cryptocurrencies such as Bitcoin and Ethereum are also fungible, which means that one Bitcoin can be exchanged for another. But an NFT cannot be exchanged for another NFT because the two are different and therefore unique.
Each token has a different value, depending on which asset it represents.
NFT transactions are recorded on blockchains, which is a digital public ledger, with most NFTs being a part of the Ethereum blockchain.
NFTs became popular in 2021, when they were beginning to be seen by artists as a convenient way to monetise their work.
One of the other attractions is that NFTs are a part of a new kind of financial system called decentralised finance (DeFi), which does away with the involvement of institutions such as banks.
For this reason, decentralised finance is seen as a more democratic financial system because it makes access to capital easier for lay people by essentially eliminating the role of banks and other associated institutions.