Public Safety Act (PSA):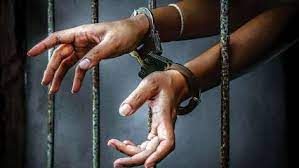 After the killings of non-locals in Jammu and Kashmir around 700 people have been detained in the union territory, a few under the stringent Public Safety Act (PSA).
Powers of government under the Public Safety Act:
Also called the Jammu & Kashmir Public Safety Act (PSA), 1978, it is a preventive detention law.
Under this law, a person is taken into custody to prevent him or her from acting in any manner that is prejudicial to "the security of the state or the maintenance of the public order".
The law allowed the government to detain any person above the age of 16 without trial for a period of two years.
It allows for administrative detention for up to two years "in the case of persons acting in any manner prejudicial to the security of the State", and for administrative detention up to one year where "any person is acting in any manner prejudicial to the maintenance of public order".
It comes into force when administrative orders are passed either by Divisional Commissioner or the District Magistrate.
The detaining authority need not disclose any facts about the detention "which it considers to be against the public interest to disclose".
Section 22 of the Act provides protection for any action taken "in good faith" under the Act: "No suit, prosecution or any other legal proceeding shall lie against any person for anything done or intended to be done in good faith in pursuance of the provisions of this Act.