Notification Of Minority Communities: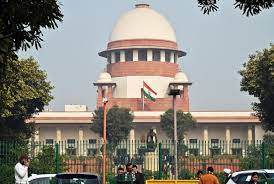 The Central Government submitted the views of 24 States to the Supreme Court on whether religious and linguistic minority communities should be identified and notified by the Union Government or the respective State Governments.
Muslims, Sikhs, Christians, Buddhists, Jains and Zorastrians (Parsis) have been notified as minority communities under Section 2 (c) of the National Commission for Minorities (NCM) Act, 1992.
The Central Government decides who gets the minority community status in India.
It is done under the National Commission for Minorities Act, 1992.
Only those belonging to the communities notified under Section 2(c) of the 1992 law are regarded as minority citizens.
The central government has notified only six communities as having the minority status at the national level. Five of them were declared minority communities in October 1993 Muslims, Christians, Sikhs, Buddhists and Parsis. In January 2014, the Centre added Jains to the list.
States generally don't have their separate lists of the minority communities. But there are exceptions. For example, Maharashtra has notified Jews as a minority community in the state.
Article 29 and Article 30 guarantee certain rights to the minorities.