Minority Schools In The Country: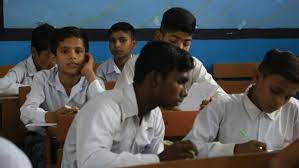 The National Commission for Protection of Child Rights (NCPCR) has released a report assessing minority schools in the country. The report has analysed the impact of exemptions provided to Minority institutions under Article 15(5).
Article 15(5) empowers the country to make reservations with regard to admissions into educational institutions both privately run and those that are aided or not aided by the government. From this rule only the minority run institutions such as the Madarsas are exempted.
Minority schools are exempted from implementing The Right to Education policy and do not fall under the government's Sarva Shiksha Abhiyan.
In 2002, the 86th Amendment to the Constitution provided the Right to Education as a fundamental right.
The same amendment inserted Article 21A, which made the RTE a fundamental right for children aged between six and 14 years.
The passage of the amendment was followed by the launch of the Sarva Shiksha Abhiyan (SSA) that aimed to provide "useful and relevant, elementary education'' to all children between six and 14 years.
In 2006, the 93rd Constitution Amendment Act inserted Clause (5) in Article 15 which enabled the State to create special provisions, such as reservations for advancement of any backward classes of citizens like Scheduled Castes and Scheduled Tribes, in all aided or unaided educational institutes, except minority educational institutes.
The Commission is of the view that the two different sets of rules Article 21A that guarantees fundamental right of education to all children, and Article 30 which allows minorities to set up their own institutions with their own rules and Article 15 (5) which exempts minority schools from RTE creating a conflicting picture between fundamental right of children and right of minority communities.