Nusantara: Now The capital Of Indonesia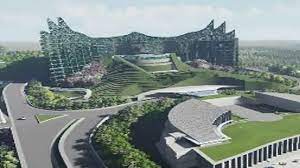 The capital of Indonesia is being shifted from Jakarta to East Kalimantan, and will be called Nusantara (situated to the east of Borneo island).
East Kalimantan is 2,300 kilometres from Jakarta on the eastern side of Borneo island, shared by Indonesia, Malaysia and Brunei.
The new capital will be located in the North Penajam Paser and Kutai Kartanegara regions. East Kalimantan is an area with immense water resources and habitable terrain.
East Kalimantan is rich in flora and fauna.
Therefore, many environmentalists and activists have warned that moving the capital to East Kalimantan would lead to massive deforestation and put the habitat of these animals and trees in danger and damage the ecosystem.
Indonesia is not the first country to change its capital city.
There has been a long list of countries that have changed their capitals for various reasons.
Brazil changed its capital city from Rio De Janerio to Brasilia, a more centrally-located city, in 1960.
In 1991, Nigeria hanged the country's capital from Lagos to Abuja.
Kazakhstan moved its capital city from Almaty, which is still its commercial centre, to Nur-Sultan in 1997.
Myanmar changed its capital from Rangoon to Naypyidaw in 2005.