ODF Plus Villages: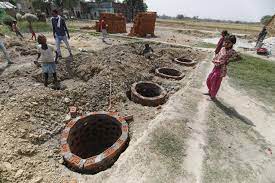 India has crossed a milestone of 50 thousand open defecation-free (ODF) Plus villages.
ODF plus village is defined as "a village which sustains its Open Defecation Free (ODF) status, ensures solid and liquid waste management and is visually clean."
Among the top performing States are Telangana with 13 thousand 960 ODF Plus villages followed by Tamil Nadu and Madhya Pradesh.
Swachh Bharat Mission Grameen Phase-II was launched in February 2020 with the aim to ensure that all villages in the country can declare themselves as ODF Plus by the end of 2024.
The mission towards becoming ODF Plus has several components including biodegradable waste management including the GOBARdhan Scheme, Grey water management, Plastic waste management and Faecal sludge management.
ODF Plus villages have been divided into three categories, Aspiring, Rising, and Model, to showcase their progress.