Hike In Prices Of Around 800 Essential Drugs: NPPA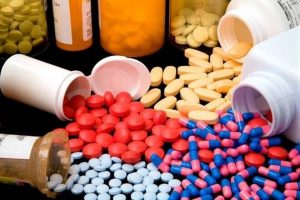 The National Pharmaceutical Pricing Authority (NPPA) has announced a hike in prices of around 800 essential drugs from 1 April. These drugs are included in the National Essential List of Medicine (NELM).
The rise in drug prices works out at around 10.76% based on the Wholesale Price Index (WPI)
The clause 16 of Drugs Price Control Order 2013, allows NPPA to revise the ceiling price of scheduled formulations as per the annual wholesale price index (WPI) for the preceding calendar year on or before 1 April of every year and notify the same on the first day of April every year.
National List of Essential Medicines (NLEM):
Under the provisions of Drug Prices Control Order, 2013, only the prices of drugs that figure in the National List of Essential Medicines (NLEM) are monitored and controlled by the regulator, the National Pharmaceutical Pricing Authority.
Essential medicines are those that satisfy the priority healthcare needs of the majority of the population.
The primary purpose of NLEM is to promote rational use of medicines considering the three important aspects i.e. cost, safety and efficacy.
About NPPA:
NPPA was constituted by the Government of India in 1997 as an attached office of the Department of Pharmaceuticals (DoP), Ministry of Chemicals & Fertilizers as an independent Regulator for pricing of drugs and to ensure availability and accessibility of medicines at affordable prices.
It was made to fix/revise prices of controlled bulk drugs and formulations and to enforce price and availability of the medicines in the country, under the Drugs (Prices Control) Order, 1995-2013 (DPCO).