International Renewable Energy Agency Report: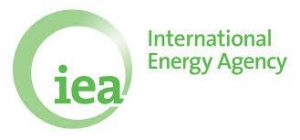 A recent report called 'Low-cost finance for energy transition,' released by the International Renewable Energy Agency (IRENA), has recognized and praised India's outstanding progress in expanding its renewable energy capacity.
The report describes India's achievements as "unprecedented".
India aims to achieve 175 GW (100 GW from solar, 60 GW from wind) of renewable energy capacity by 2022 and 500 GW of non-fossil fuel capacity by 2030.
India aims to achieve net-zero greenhouse gas emissions by 2070, requiring an estimated $10 trillion of investment.
India ranked third on the index in 2021, showcasing its commitment to renewable energy development
India possesses the fourth-largest solar and wind power base globally, experiencing rapid growth.
The Indian government's comprehensive policies have effectively supported the achievement of national targets.
IREDA (Indian Renewable Energy Development Agency) has played a crucial role in commissioning approximately 20 GW of renewable energy capacity through financing to developers.
Green bonds attract private sector investment, reducing the cost of capital for green projects.
Overall green bond issuance in India has reached $18.3 billion cumulatively, with a record issuance of $7 billion in 2021
IREDA has promoted emerging technologies such as battery energy storage systems, green hydrogen electrolysers, e-mobility, and waste-to-energy through innovative financing policies.
The Indian government's sovereign bond issuance aims to reduce supply from non-green bonds, lowering overall bond yields.
Local banks and insurance companies predominantly purchased the bonds, with some foreign bank involvement.
Green bond investments qualify towards the Reserve Bank of India's statutory liquidity ratio and are classified as infrastructure investments by insurance companies.
Investment in sovereign green bonds is categorized as specified securities, allowing unlimited investment by foreign investors.