Omicron sub-variant BF.7: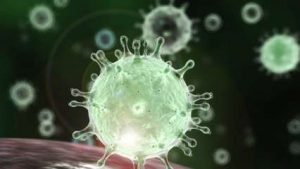 The Gujarat Biotechnology Research Centre has recently detected the first case of the Omicron sub-variant BF.7 in India.
Omicron BF. 7 is the latest sub-variant of the Omicron variant, first detected in Northwest China's Inner Mongolia Autonomous Region.
It is also known as the 'Omicron spawn'.
This new variant is fast spreading to several other countries including the United States, UK, Australia and Belgium.
Being a sub-variant of Omicron BA.5, BF.7 reportedly has enhanced immunity evasion in comparison to its parental strain.
This means that people who have been infected before or have taken the COVID-19 vaccines can get infected with BF.7.
The symptoms associated with the BF.7 sub-variant is similar to other sub-variants of Omicron.
This includes headache, persistent cough, changes in sense of smell, chest pain, hearing loss and shaking, abdominal pain, diarrhoea, runny nose, sore throat and fatigue.