Daily Current Affairs for Government Exams:
Today Current Affairs: 4th February 2020 for UPSC IAS exams, State PSC exams, SSC CGL, State SSC, RRB, Railways, Banking Exam & IBPS, etc
Contents:
Gram Nyayalayas:
World Cancer Day:
Global Go To Think Tank Index.
Recommendations of the 15th Finance Commission:
National Crime Records Bureau (NCRB) has released a study on missing persons:
Sophisticated Analytical & Technical Help Institutes: SATHI
Ujh Multipurpose (National) Project
.Blue Dot Network
Other important current affairs
1. Gram Nyayalayas: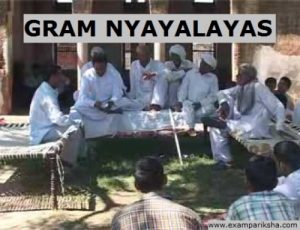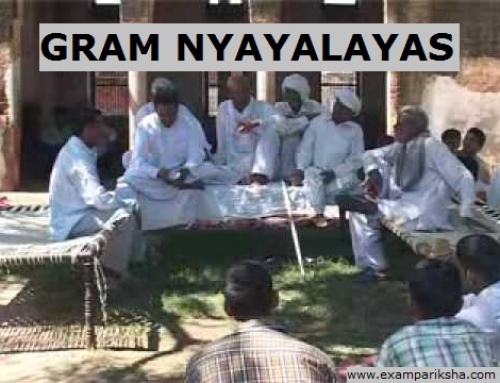 The Supreme Court has directed the states, which are yet come out with notifications for establishing Gram Nyayalayas, to do so within four weeks.
The Supreme Court also took into account the fact that several states have issued notifications for establishing Gram Nyayalayas but all of them were not functioning except in Kerala, Maharashtra, and Rajasthan.
Gram Nyayalayas Act, 2008 is an Act of Parliament enacted for the establishment of Gram Nyayalayas or village courts for speedy and easy access to the justice system in the rural areas of India.
Sections 5 and 6 of the 2008 Act provide that state government in consultation with the high court will appoint a 'Nyayadhikari' for each 'Gram Nyayalaya', who will be a person eligible to be appointed as a Judicial Magistrate of the First Class.
The Gram Nyayalayas have both civil and criminal jurisdiction over the offenses and nature of suits specified in the First, Second and Third Schedule of the Act.
2. World Cancer Day: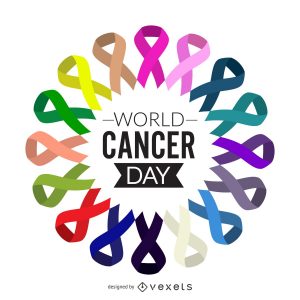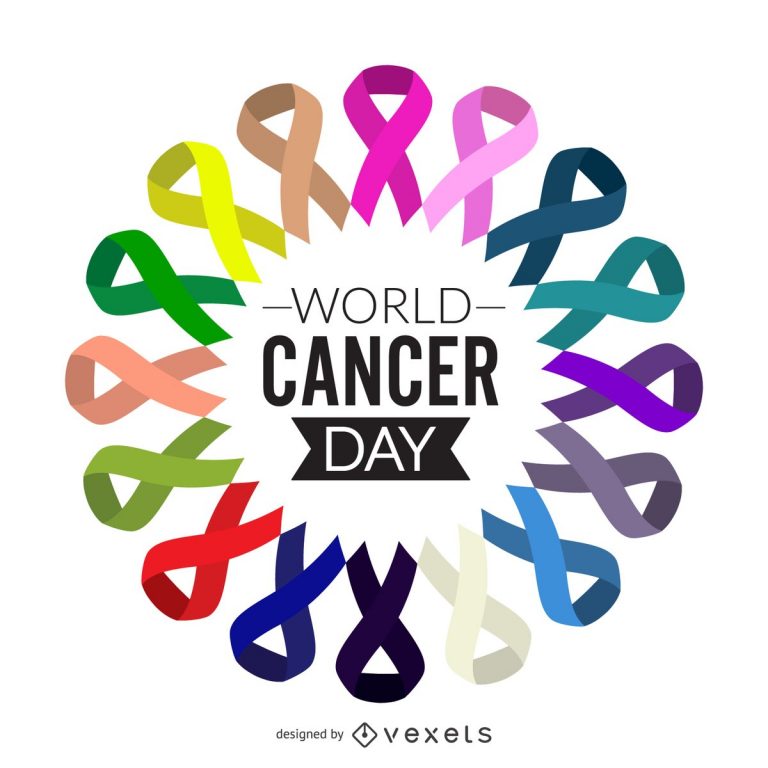 World Cancer Day 2020 is being observed on the 4th of February with the theme "I am and I will."
It is observed on the 4th of February every year by the Union for International Cancer Control (UICC) to create awareness about cancer and to encourage its prevention, detection, and treatment.
In 2020, the celebration of World Cancer Day will see its 20th anniversary.
On February 4, 2000, World Cancer Day was written into the Charter of Paris Against Cancer. The document was signed in between then French President and UNESCO General Director.
The Union for International Cancer Control is a membership-based, non-governmental organization that exists to help the global health community accelerate the fight against cancer.
It was founded in 1933 and is based in Geneva, Switzerland.
World Health Organization (WHO) has warned that cancer cases will rise by 81 percent in low and middle-income countries by 2040 because of a lack of investment in prevention and care.
3. Global Go To Think Tank Index: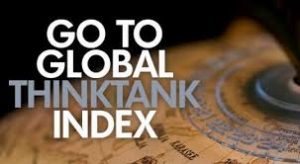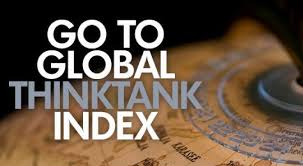 Global Go To Think Tank Index has been released.
The Index is released by the University of Pennsylvania each year since 2008.
It evaluates public-policy research analysis and engagement organizations that generate policy-oriented research, analysis, and advice on domestic and international issues.
It claims to enable policymakers and the public to make informed decisions on public policy.
The report defined "think tanks" as public-policy research analysis and engagement organizations that generate policy-oriented research, analysis, and advice on domestic and international issues, thereby enabling policymakers and the public to make informed decisions about public policy.
The list was topped by Carnegie Endowment for International Peace of US, followed by Belgium"s Bruegel and French Institute of International Relations (IFRI).
.
Performance of institutions in India:
Centre for Science and Environment (CSE) has been placed at No. 16. CSE climbed up two notches in the 14th version of the report.
The organization also moved up three places among 'best independent think tanks' to be at No.123 in the world and sixth among Indian think tanks.
Globally, it was ranked 41 of 60 organizations committed to energy and resource policy.
India's Observer Research Foundation (ORF) has jumped more than 90 places to 27th position among 176 global think tanks.
Syama Prasad Mookerjee Research Foundation was the highest-ranked Indian think tank with a political party affiliation in the world, getting a rank of 31st, among 38 such institutions.
India Foundation and Vivekananda International Foundation were ranked 36th and 37th on that list.
India has the second-largest number of think tanks at 509. The US has the highest number at 1,871.
4. Recommendations of the 15th Finance Commission:
The report of the Fifteenth Finance Commission, along with an Action Taken Report, was recently tabled in Parliament.
Key recommendations:
The Commission has reduced the vertical devolution — the share of tax revenues that the Centre shares with the states — from 42% to 41%.
The Commission has said that it intends to set up an expert group to initiate a non-lapsable fund for defense expenditure.
State-wise distribution:
Shares of the southern states, except Tamil Nadu, have fallen — with Karnataka losing the most.
Shares of states like Maharashtra, Himachal Pradesh, and Punjab, along with Tamil Nadu, all of which have fertility rates below the replacement level, have increased slightly.
On the other hand, Andhra Pradesh, Kerala, Karnataka, and West Bengal's shares have fallen, even though their fertility rates are also low.
Incidentally, Karnataka, the biggest loser in this exercise, also had the highest tax-GSDP ratio is 2017-18, as per an RBI report on state finances.
5. National Crime Records Bureau (NCRB) has released a study on missing persons: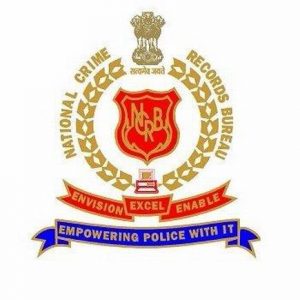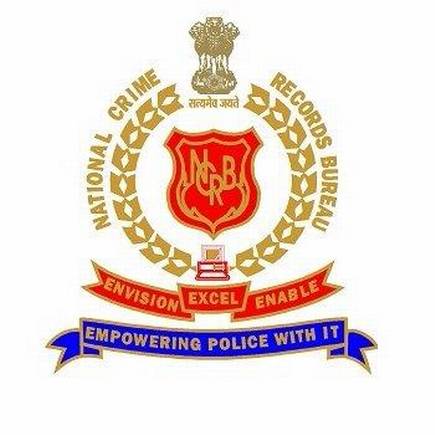 Recently, the National Crime Records Bureau (NCRB) has released a study on missing persons (especially on women and children) in India. The analysis was directed by the Supreme Court of India in 2019 to identify the areas prone to child and women trafficking.
Some parts of the country report higher incidents of missing children and women which could be one of the sources, transit or destination for child /women trafficking.
The data for the study has been taken from the annual Crime in India (CII) report compiled by the NCRB for the years 2016, 2017 and 2018.
Global Scenario
The United Nations Office on Drugs and Crime (UNODC) Global report 2018 on trafficking in persons indicates that the vast majority of the detected victims of trafficking for sexual exploitation are females.
More than half of the victims of trafficking for forced labor are men and 35 % of them are females.
The reasons for missing include mental illness, miscommunication, misadventure, domestic violence, and being a victim of crime. Whereas the common cause of trafficking is forced marriage, child labor, domestic help, and sexual exploitation, etc.
Missing Women
Maharashtra registered the maximum number of missing women followed by West Bengal.
Maharashtra, West Bengal, and Madhya Pradesh are the three most vulnerable states.
Mumbai and Pune (Maharashtra), Kolkata (West Bengal) and Indore (Madhya Pradesh) recorded the highest number of such incidents.
Missing Children
The number of missing children is maximum in the State of Madhya Pradesh, West Bengal, Delhi, and Bihar.
Indore reported the highest number of missing children. Whereas West Bengal's Nadia district, bordering Bangladesh, showed a steep increase from 291 missing children reports in the year 2017 to 474 in 2018.
6. Sophisticated Analytical & Technical Help Institutes: SATHI:
The Department of Science & Technology (Ministry of Earth Sciences) has launched a unique scheme called Sophisticated Analytical & Technical Help Institutes (SATHI).
The DST has already set up 3 such centers in the country, one each at IIT Kharagpur, IIT Delhi and BHU. It is planned to set up 5 SATHI Centres every year for the next four years.
These Centres have major analytical instruments and advanced manufacturing facilities to provide common services of high-end analytical testing, thus avoiding duplication and reduced dependency on foreign sources.
To address the need for building shared, professionally managed and strong S&T infrastructure in the country which is readily accessible to academia, start-ups, manufacturing, industry and R&D labs, etc.
These Centres are expected to house major analytical instruments to provide common services of high-end analytical testing, thus avoiding duplication and reduced dependency on foreign sources.
These would be operated with a transparent, open access policy.
DST has already set up three such centers in the country, one each at IIT Kharagpur, IIT Delhi and BHU.
Objectives of the Scheme:
To address the problems of accessibility, maintenance, redundancy and duplication of expensive equipment in the institutions.
This will also foster a strong culture of collaboration between institutions and across disciplines to take advantage of developments, innovations, and expertise in diverse areas.
7. Ujh Multipurpose (National) Project: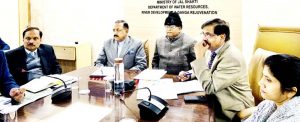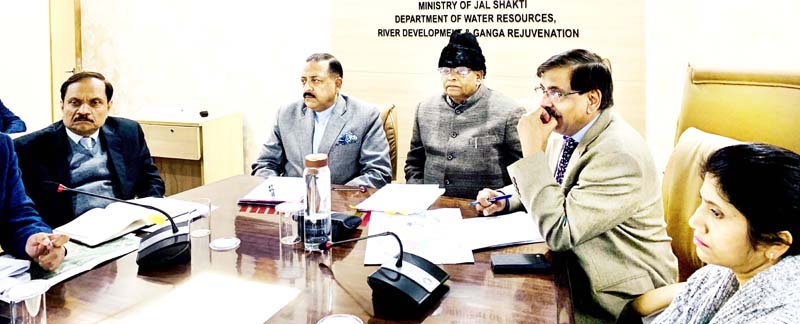 The project is planned to be constructed in Kathua District of J&K on the River Ujh which is a major tributary of River Ravi that flows through the Kathua district in the Indian state of Jammu and Kashmir.
The project, after completion, will enhance the utilization of waters of Eastern Rivers allotted to India as per the Indus Water Treaty.
The Ujh river originates in Kailash mountains (near Bhaderwah hills, part of the Pir Panjal Range) at an altitude of 4,300 meters (14,100 ft).
Four streams, Bhini, Sutar, Dunarki and Talan join Ujh at Panjtirthi.
8.Blue Dot Network: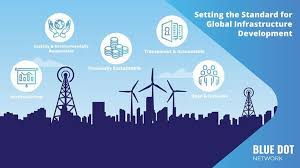 India may join the US-led Blue Dot Network (BDN).
The BDN was formally announced on 4th November 2019 at the Indo-Pacific Business Forum in Bangkok, Thailand. It will be led by the US along with Japan and Australia.
It is a multi-stakeholder initiative to bring together governments, the private sector, and civil society to promote high-quality, trusted standards for global infrastructure development.
It is expected to serve as a globally recognized evaluation and certification system for roads, ports, and bridges with a focus on the Indo-Pacific region.
Infrastructure projects would be graded on debt, environmental standards, labor standards, etc.
This system would apply to projects in any citizen-centric country where citizens would like to evaluate such projects.
BDN will serve as a globally recognized seal of approval for major infrastructure projects, letting people know that projects are sustainable and not exploitative.
Till 2019, China's investment in BRI projects in various countries exceeds US$90 billion. Instead of trying to match China's scale of spending, the US through Blue Dot Network is arguing that the quality of investments in infrastructure is just as important as the quantity.
The new Blue Dot Network, therefore, is best seen as part of the U.S.A.'s strategy of trying to persuade developing countries in Asia-Pacific not rely on Chinese funds for infrastructure.
Other important current affairs:
1. The live attenuated Classical Swine Fever (CSF) Vaccine technology developed by the Indian Veterinary Research Institute (IVRI) has been released recently.
Live Attenuated Vaccines (LAV) are vaccines prepared from living microorganisms (viruses, bacteria) that have been weakened under laboratory conditions.
CSF is one of the diseases of pigs causing high mortality with an annual loss of approximately Rs.4.299 billion.
A lapinized CSF vaccine (uses Weybridge strain, UK) has been used in India since 1964 for controlling the disease.
The vaccine is produced by sacrificing large numbers of rabbits for each batch.
The country's total requirements are 22 million doses per year. However, hardly 1.2 million doses are produced per year by the lapinized vaccine.
In order to do away sacrificing rabbits and increase productivity, IVRI had earlier developed a cell culture CSF vaccine by adapting the lapinized vaccine virus in cell culture.
2. An MoU was signed by CSIR-CFTRI with APEDA to set up a Liaison Office in Guwahati, Assam to provide technical support to the food industries in the North East region.
Central Food Technological Research Institute, CSIR−CFTRI, Mysuru, (a constituent laboratory of Council of Scientific and Industrial Research, New Delhi) is a pioneering Institute working in the area of Food Science and Technology and Human Resource Development started during 1950.
APEDA is an organization under the Ministry of Commerce & Industry, Government of India. It is responsible for promoting exports of Agriculture and Processed Food Products from India.
3. India and Maldives signed five MoUs for establishing the Addu Tourism zone in five islands of Addu atoll at a cost of 2.49 million dollars. A 6th MoU to set up a bottled water plant in Hoarafushi was also signed.
Addu Atoll, also known as Seenu Atoll, is the southernmost atoll of the Maldives.
Administratively, Addu Atoll is the location of Addu City, one of the two cities of the Maldives. Addu City consists of the inhabited areas of Addu Atoll, namely the natural islands of Hulhudhoo, Meedhoo, Maradhoo, Feydhoo, and Hithadhoo.
Addu Atoll, together with Fuvahmulah, extend the Maldives into the Southern Hemisphere.
4. The United Arab Emirates (UAE) announced the discovery of a new natural gas field containing 80 trillion standard cubic feet of gas in the cross-border area of the Emirates of Abu Dhabi and Dubai.
The Jebel Ali gas field, spanning an area of 5,000 square kilometers in the cross-border area of the two emirates, represents one of the largest natural gas discoveries in the UAE.
5. Prime Minister Narendra Modi has congratulated the Maldives on rejoining the Commonwealth. The Maldives had left the Commonwealth under the previous Yameen administration in 2016.
6. Mukti Caravan is being run in the state of Rajasthan.
Mukti Caravan was launched by Nobel peace laureate Kailash Satyarthi in 1997.
Mukti (liberation) Caravan is a campaign to raise awareness about evils like child trafficking, child labor, and child sexual abuse.
Activists, government officials, theatre artists, National Legal Services Authority representatives, judiciary and other stakeholders are part of this campaign.
Street plays, songs, wall art, and small group meetings are some activities, among others, to spread awareness about the trafficking of children, child sexual abuse. The discussion will focus on solutions to these evils and laws which can stop them.
7. Indian Space Research Organisation (ISRO) and Department of Atomic Energy (DAE) are conducting various events at the national level in a year-long program to commemorate the 100th birth anniversary of Dr. Vikram Sarabhai.
The celebrations began on 12 August 2019 in Ahmedabad, where Sarabhai was born on the same day in 1919.
He also led the establishment of the Physical Research Laboratory (PRL) in the city in 1947.
The celebrations would conclude exactly a year later, i.e. on 12 August 2020 in Thiruvananthapuram, Kerala where he had set up the first rocket launching station of India.
ISRO has recently announced the 'Vikram Sarabhai Journalism Award in Space Science, Technology and Research', as part of the centenary year celebrations of Dr. Vikram Sarabhai, the father of Indian space program.
8. Minister of State for Environment, Forests and Climate Change (MoEF&CC) has provided information about forest fires management and prevention during a reply to the question tabled in Rajya Sabha (Budget Session 2020).
The area covering 93,273 hectares was affected by forest fires in 2019. However, it also includes "ground fires", i.e. burning of ground vegetation.
Forests are a subject in the concurrent list of the Seventh Schedule of the Indian Constitution. The MoEF&CC has prepared a National Action Plan on forest fires (2018) after consultation with all states and Union Territories.
 MoEF&CC also provides forest fire prevention and management measures under the Centrally Sponsored Forest Fire Prevention and Management scheme,
9. Sri Lanka is celebrating the 72nd Independence Day in a grand ceremony in Colombo.
The theme of today's Independence Day ceremony is "A Secured Nation – A Prosperous Country".