The United States Commission On International Religious Freedom Report: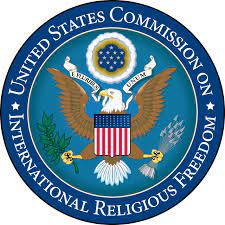 The United States Commission on International Religious Freedom recently released its 2023 Annual Report, which highlights the status of religious freedom across the globe during 2022.
Recommendations:
The USCIRF recommends that 17 countries be designated as Countries of Particular Concern (CPCs) for violating the right to freedom of religion or belief.
Additionally, five new countries, including India, are recommended to be designated as CPCs.
The report suggests 11 countries for being added to the State Department's SWL, with Sri Lanka being one of them, and it is being proposed for the first time due to the worsening religious freedom conditions in 2022. In addition, the report recommends redesignating seven non-state actors as "entities of particular concern" (EPCs) because of their ongoing, systematic, and extreme violations of religious freedom.
Moreover, seven non-state actors are recommended for redesignation as "entities of particular concern" (EPCs) for systematic, ongoing, and egregious religious freedom violations.
The report includes USCIRF's Freedom or Religion or Belief (FoRB) Victims List, which features individuals who are particularly vulnerable to and victimized by religious freedom violations.