Ordnance Factory Board (OFB):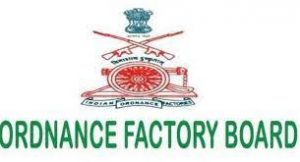 The Defence Ministry has issued an order for the dissolution of the Ordnance Factory Board (OFB) with effect from October 1 upon which its assets, employees and management would be transferred to seven newly constituted defence public sector undertakings (DPSUs).
This would mean the end of the OFB, the establishment of which was accepted by the British in 1775.
On June 16, the Union Cabinet had approved a long-awaited reform plan to corporatise the OFB, which has 41 factories, into seven fully government-owned corporate entities on the lines of DPSUs.
With effect from October 1, the management, control, operations and maintenance of these 41 production units and identified non-production units would be transferred to seven government companies: Munitions India Ltd., Armoured Vehicles Nigam Ltd., Advanced Weapons and Equipment India Ltd., Troop Comforts Ltd., Yantra India Ltd., India Optel Ltd., and Gliders India Ltd.
All the employees of OFB (Group A, B and C) belonging to the production units and also the identified non-production units shall be transferred en masse to the new DPSUs on terms of foreign service without any deputation allowance initially for a period of two years.