Organisation Of Islamic Cooperation's (OIC):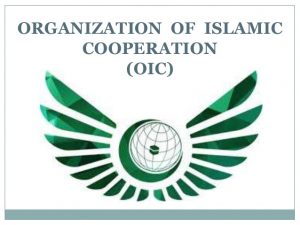 The Ministry of External Affairs rejected the Organisation of Islamic Cooperation's (OIC) proposal to assist a dialogue between India and Pakistan.
Earlier in December 2020, India also rejected the criticism of its Kashmir policy by the OIC.
OIC's

Offered to arrange a meeting between India and Pakistan and proposed to send a delegation to Jammu & Kashmir in line with resolutions of the OIC council of foreign ministers.

Pakistan has repeatedly sought to raise the Kashmir issue at the OIC against the backdrop of India's dramatically improved relations with several key players in West Asia and in the Islamic organisation, including Saudi Arabia, the United Arab Emirates, Bahrain, Qatar, Indonesia and Bangladesh.
India's Response: The OIC should be watchful that their platform is not subverted by "vested interests" such as Pakistan to interfere in internal affairs of India or for anti-India propaganda through biased and one-sided resolutions.
Organisation of Islamic Cooperation
It is the second largest intergovernmental organization after the United Nations (UN) with a membership of 57 states.
It is the collective voice of the Muslim world. It endeavors to safeguard and protect the interests of the Muslim world in the spirit of promoting international peace and harmony among various people of the world.
India is not a member of the OIC.
It was established upon a decision of the historical summit which took place in Rabat, Kingdom of Morocco in September 1969.
Headquarters: Jeddah, Saudi Arabia.