Paper Based Supercapacitor : Rapid Device Charging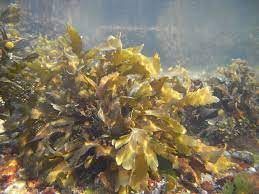 Scientists at the Gujarat Energy Research and Management Institute (GERMI) have achieved a breakthrough in energy storage technology with the development of a paper-based supercapacitor.
This cutting-edge supercapacitor, derived from seaweed, boasts remarkable attributes such as being lightweight, biodegradable, and capable of fully charging a device within a mere 10 seconds.
The paper-based supercapacitor developed by GERMI researchers is the thinnest and most lightweight of its kind.
By leveraging cellulose nanofibers derived from seaweed, the team successfully created an anodic paper supercapacitor that exhibits exceptional tensile strength, performance, and cost-effectiveness.
The applications of this innovative supercapacitor are vast, spanning electronics, memory backup systems, airbags, heavy machinery, and electric vehicles.
Consequently, it presents a lucrative business prospect for industries seeking high-performance energy storage solutions.
The technology's versatility and eco-friendly nature make it an attractive option for both manufacturers and consumers.
The paper supercapacitor owes its remarkable properties to the marine cellulose-based material derived from seaweed.
This material holds immense potential for integration into various smart electronic devices.
The cultivation of seaweed can serve as a source of revenue for coastal communities, creating economic opportunities and sustainable development.