PARIMAN Portal: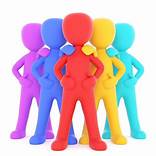 Geo-Portal for NCR known as 'PARIMAN', launched in August 2021 by the National Capital Region Planning Board (NCRPB) and Union Minister for Housing & Urban Affairs has been made open to the public of NCR.
Portal for Analytical Regional Information and Mapping of NCR.
Developed through National Informatics Centre (NIC), initially for use by NCR Participating states and the Office of NCRPB.
It's a robust system to facilitate better sub-regional and local planning. This contains various layers collected from authentic sources.
The portal has many Base Maps, Satellite Image services and Night Light Data of different time spans.
Terrain map provides the Elevation Profile of a route.
Administrative units like State Boundaries to Village Boundaries, various Headquarters to Habitations, Parliamentary and Assembly Constituency Boundaries are integrated in this portal.
Layers like Road, Rail and Metro Networks, Points of Interest like Education, Health, Banking, Post Office, Power and Telecom, Industries, Tourism, River and Canal Networks and many more.
Area of Interest function facilitates a comprehensive view for any information of a particular State or District or Tehsil.