Current Account Deficit : Key Points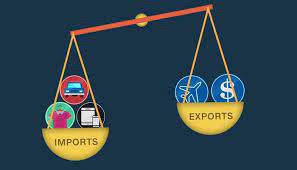 An American financial services company Morgan Stanley has predicted that the Current Account Deficit will widen to a 10-year high of 3% of GDP in FY23.
In the wake of continued geopolitical tensions, the surge in oil prices is likely to be sustained, which would lead to deterioration in the current account deficit from a higher oil import bill.
The Balance of Payments (BoP) to be in deficit of approximately 0.5-1% of GDP (Gross Domestic Product) because capital flows are likely to be lower than the current account deficit.
The extent of vulnerability to funding risks will be cushioned by the large forex reserves, which stand at USD 681 billion.
The company expects the April 2022 policy to mark the process of policy normalization with a reverse repo rate hike.
However, if the RBI were to delay its normalization process, the risk of disruptive policy rate hikes would rise.
There is less room for fiscal policy stimulus to support growth given high deficit and debt levels – it is seen that there is a possibility of a modest fuel tax cut and reliance on the national rural employment program as an automatic stabilizer.
A current account deficit occurs when the total value of goods and services a country imports exceeds the total value of goods and services it exports.
The balance of exports and imports of goods is referred to as the trade balance. Trade Balance is a part of 'Current Account Balance'.
According to an earlier report of 2021, High Oil Imports, High Gold Imports are the major driving force, widening the CAD.