Partners In Blue Pacific: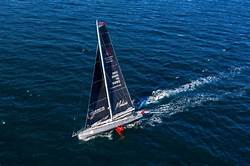 US and its allies- Australia, New Zealand, Japan and the United Kingdom — have launched a new initiative called 'Partners in the Blue Pacific' for "effective and efficient cooperation" with the region's small island nations.
Areas where PBP aims to enhance cooperation include "climate crisis, connectivity and transportation, maritime security and protection, health, prosperity, and education".
The PBP is a five-nation "informal mechanism" to support Pacific islands and to boost diplomatic, economic ties in the region.
It speaks of enhancing "prosperity, resilience, and security" in the Pacific through closer cooperation.
It means that through the PBP, these countries together and individually will direct more resources towards the Pacific Island Countries to counter China's aggressive outreach.
The initiative members will "elevate Pacific regionalism", and forge stronger ties with the Pacific Islands Forum (PIF).