Primary Agricultural Credit Societies : Approved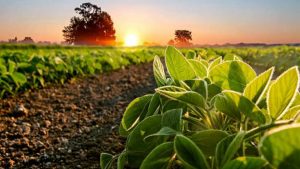 Union Cabinet recently approved the establishment of new Primary Agricultural Credit Society in 2 lakh panchayats in the next five years.
PACS are village-level cooperative credit societies that serve as the last link in a three-tier cooperative credit structure headed by the State Cooperative Banks (SCB) at the state level.
Credit from the SCBs is transferred to the district central cooperative banks (DCCBs) that operate at the district level. The DCCBs work with PACS, which deals directly with farmers.
Individual farmers are members of the PACS, and office-bearers are elected from within them.
There are 02 lakh PACS in India (As per the RBI report of December 2022).
Functions:

To provide short and medium-term purpose loans to farmers for various agricultural purposes.
Borrowing adequate funds from central financial agencies to help its members on time.
Maintaining the supply of the hired light machinery for agricultural purposes.
To promote savings habits among its members.
To arrange for supplying agricultural inputs.
Provide marketing facilities to members that could enhance the sale of their agricultural products in the market at reasonable prices.