Pegasus: A Spyware Developed By Israeli Firm NSO Group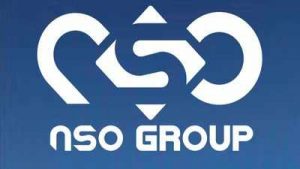 A three-member committee has been appointed by the Supreme Court to look into allegations of unauthorised surveillance using Pegasus, a spyware developed by Israeli firm NSO Group.
The committee members are Dr Naveen Kumar Chaudhary, Dean of National Forensic Sciences University in Gandhinagar; Dr Prabaharan P, Professor at Amrita Vishwa Vidyapeetham in Kerala; and Dr Ashwin Anil Gumaste, Institute Chair Associate Professor at Indian Institute of Technology, Bombay.
It will be supervised by retired judge Justice R V Raveendran.
The former Supreme Court Justice is a highly-respected member of the law community, and was recently referred by Chief Justice of India NV Ramana as "one of the legends who have increased the prestige of the Supreme Court of India".
Justice Raveendran served as judge of the Supreme Court from September 9, 2005 to October 15, 2011.
Before that, he was Chief Justice of Madhya Pradesh High Court.
Justice Raveendran was part of the R M Lodha Committee appointed by the SC in 2015 to reform the BCCI.