Pobitora Wildlife Sanctuary : Eco-Sensitive Zone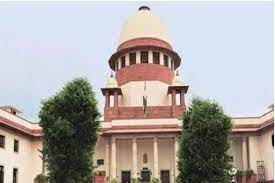 The Supreme Court has issued notices to the Ministry of Environment and Forests and the Assam government in response to a plea seeking the declaration of the area around Pobitora Wildlife Sanctuary in Assam as an eco-sensitive zone.
Eco-Sensitive Zones (ESZs) are designated areas surrounding national parks and wildlife sanctuaries that are deemed ecologically fragile and important for the conservation of wildlife and their habitats.
MoEFCC has mandated the declaration of land within 10 km of the park or sanctuary boundaries as ESZs under the Environmental (Protection) Act, 1986.
However, the application of the 10-km rule can vary, and areas beyond 10 km can also be notified as ESZs if they contain significant ecological corridors.
Categorization of Activities:

Prohibited: Commercial mining, sawmills, polluting industries, major hydroelectric projects, and commercial use of wood
Regulated activities include tree felling, the establishment of hotels and resorts, commercial use of natural water, the erection of electrical cables, and drastic changes in agricultural practices.
Permitted activities in ESZs include ongoing agricultural or horticultural practices, rainwater harvesting, organic farming, the use of renewable energy sources, and the adoption of green technology for all activities.