Preeclampsia : Recent Study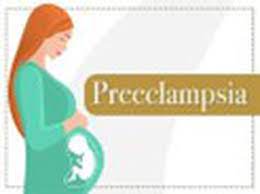 A recent study revealed that a liquid-biopsy approach that measures DNA-methylation levels in the blood may improve the detection of pregnancies at risk of developing preeclampsia at early stages.
Preeclampsia is a serious blood pressure condition that develops during pregnancy.
It typically develops after the 20th week of pregnancy.
It can also affect other organs in the body and be dangerous for both the mother and her developing fetus
People with preeclampsia often have high blood pressure (hypertension) and high levels of protein in their urine (proteinuria).
Changes in vision, including temporary loss of vision, blurred vision or light sensitivity
The best clinical evidence for the prevention of preeclampsia is the use of low-dose aspirin.
A liquid biopsy is a simple and non-invasive alternative to surgical biopsies, which enables doctors to discover a range of information about a tumour through a simple blood sample.