Homo Naledi : Study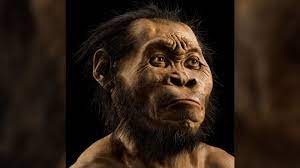 A study has been published, which suggests that Homo Naledi, an ancient human species, may have buried their dead and created meaningful symbols in a cave.
However, these claims have sparked controversy within the scientific community.
Homo Naledi is a species of human discovered in the Rising Star cave system, a UNESCO World Heritage Site in South Africa in 2013.
The remains of at least 15 individuals, including adults, juveniles, and infants, were found, making it the largest collection of a single hominin species in Africa.
Homo naledi exhibits a combination of primitive and modern features and is not a direct ancestor of modern humans.
These short-statured, small-brained ancient cousins are thought to have lived in Southern Africa between 335,000 and 241,000 years ago (possibly up to 2 million years ago).