Amended Technology Up-gradation Fund Scheme (ATUFS):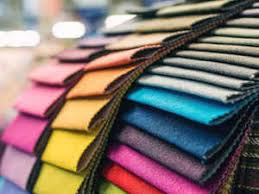 Union Minister of Textiles Piyush Goyal reviewed the Amended Technology Up-gradation Fund Scheme (ATUFS) to boost the Indian textile industry by enabling the ease of doing business, bolstering exports and fuelling employment.
Ministry of Textiles had introduced Technology Upgradation Fund Scheme (TUFS) in 1999 as a credit linked subsidy scheme intended for modernization and technology up-gradation of the Indian textile industry, promoting ease of doing business, generating employment and promoting exports. Since then, the scheme has been implemented in different versions.
The ongoing ATUFS has been approved in 2016 and implemented through web based iTUFS platform. Capital Investment Subsidy is provided to benchmarked machinery installed by the industry after physical verification.
ATUFS was approved for a period from 2015-16 to 2021-22 with an allocation of Rs. 17,822 crore (Rs. 12,671 crore for committed liability of previous versions of TUFS & Rs. 5151 crore for new cases under ATUFS).
The scheme is being administered with a two stage monitoring mechanism by Technical Advisory-cum-Monitoring Committee (TAMC) and Inter-Ministerial Steering Committee (IMSC). ATUFS is implemented through web based platform, iTUFS.
Modifications carried out in scheme guidelines in 2018 and further streamlining of procedures have simplified the process for availing the subsidy under the scheme
In 2019, IMSC decided to introduce physical verification of machinery and computation of subsidy before releasing committed liability under previous versions of scheme (MTUFS, RTUFS & RRTUFS).