Primary Agricultural Cooperative Societies (PACS):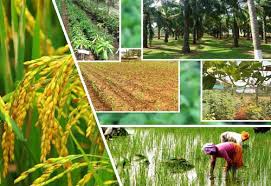 Union Home and Cooperation Minister Amit Shah has said that the government will bring model by-laws to govern all Primary Agricultural Cooperative Societies (PACS) in the country.
He said, the sick and defunct PACS should be revived or taken for liquidation.
Amit Shah was addressing a national conference on rural cooperative banks organised by the Ministry of Cooperation and the National Federation of State Cooperative Banks (NAFSCOB) at Vignan Bhavan in New Delhi.
Describing the PACS as pillars of the cooperative movement, Amit Shah called for strengthening of the PACS by diversifying them into various other activities.
Amit Shah stressed the need to establish more than 2 lakh new PACS across the country to achieve the target of providing agri-finance worth 10 lakh crore rupees through cooperatives.