PRIP Scheme: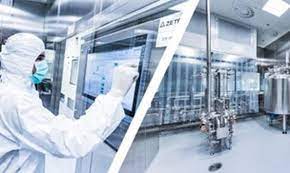 The union Minister of Chemicals and Fertilizers and Minister of Health & Family Welfare, Government of India launched the Scheme for promotion of Research and Innovation in Pharma MedTech Sector (PRIP).
PRIP scheme is to transform Indian pharmaceuticals sector from cost based to innovation-based growth by strengthening the research infrastructure in the country.
To promote industry-academia linkage for R&D in priority areas and to inculcate the culture of quality research and nurture our pool of scientists.
This will lead to sustained global competitive advantage and contribute to quality employment generation in the country.
Time period: Five years (2023-24 to 2027-28).
The scheme has two components-

Component A:Strengthening the research infrastructure by establishment of 7 Centre of Excellence (CoEs) at National Institutes of Pharmaceutical Education and Research (NIPERs). -These CoEs would be set up in pre identified areas with a financial outlay of Rs 700 Crores.
Component B: Promoting research in pharmaceutical sector by encouraging research in six priority areas like New Chemical Entities, Complex generics including biosimilars, medical devices, stem cell therapy, orphan drugs, Anti-microbial resistance etc.,

Financial assistance will be provided for the Industries, MSME, SME, Startups working with government institutes and for both in- house and academic research.