Public Accounts Committee: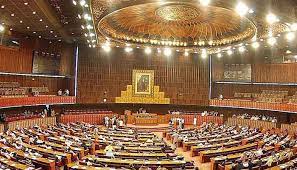 The Public Accounts Committee, headed by Congress leader Adhir Ranjan Chowdhury, is going on a four-day tour of Srinagar, Kargil, Leh and Drass.
The committee visit is in connection with a 2019 report of the Comptroller and Auditor General (CAG) on "high altitude clothing, equipment, ration and housing" for the Army personnel.
The CAG report had pointed out delays in the procurement of high altitude clothing and equipment items of up to four years, leading to acute shortage of essential clothing and equipment.
About PAC:
The PAC is formed every year with a strength of not more than 22 members of which 15 are from Lok Sabha and 7 from Rajya Sabha.
The term of office of the members is one year.
The Chairman is appointed by the Speaker of Lok Sabha. Since 1967, the chairman of the committee is selected from the opposition.
Its chief function is to examine the audit report of Comptroller and Auditor General (CAG) after it is laid in the Parliament.