The New Information Technology (IT) Rules: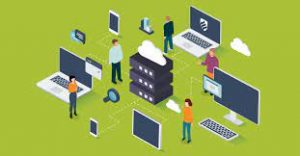 On February 25, the Centre framed the Information Technology (Intermediary Guidelines and Digital Media Ethics Code) Rules 2021, in the exercise of powers under section 87 (2) of the Information Technology Act, 2000 and in supersession of the earlier Information Technology (Intermediary Guidelines) Rules 2011, which will come into effect from May 26.
Overview of the new rules:
It mandates a grievance redressal system for over the top (OTT) and digital portals in the country.
This is necessary for the users of social media to raise their grievance against the misuse of social media.
Significant social media firms have to appoint a chief compliance officer and have a nodal contact person who can be in touch with law enforcement agencies 24/7.
A grievance officer: Social media platforms will also have to name a grievance officer who shall register the grievance within 24 hours and dispose of it in 15 days.
Removal of content: If there are complaints against the dignity of users, particularly women – about exposed private parts of individuals or nudity or sexual act or impersonation etc – social media platforms will be required to remove that within 24 hours after a complaint is made.
A monthly report: They also will have to publish a monthly report about the number of complaints received and the status of redressal.
There will be three levels of regulation for news publishers — self-regulation, a self-regulatory body, headed by a retired judge or an eminent person, and oversight from the Information and Broadcasting Ministry, including codes of practices and a grievance committee.