Purchasing Managers Index (PMI):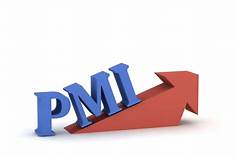 As per the RBI, India's services sector purchasing managers' index (PMI), climbed to 59.2 in June, its highest reading in 11 years.
Purchasing managers' indexes are economic indicators derived from monthly surveys of private sector companies.
IHS Markitproduces the PMI for India.
The index is derived after a survey of 500 manufacturing companies and 350 services sector companies.
A level above 50 denotes expansion in activity, while anything below signals contraction.
As services constitute a big bulk of our economy's output, the survey's findings spell good news.