Purchasing Managers Index: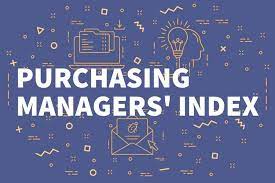 According to the S&P Global India Manufacturing Purchasing Managers' Index (PMI), India's manufacturing sector recorded a slight acceleration in new orders and output which rose to 54.7 in April 2022 from 54 in March 2022.
Highlights of the Index:
April data showed a rebound in new export orders, following the first contraction for nine months in March.
Contraction, in economics, refers to a phase of the business cycle in which the economy is in decline.
A contraction generally occurs after the business cycle peaks, but before it becomes a trough.
Inflationary pressures meanwhile intensified, owing to rising commodity prices, the Russia-Ukraine war and greater transportation costs.
Input prices increased at the fastest pace in five months, while output charge inflation hit a 12-month high.
A major insight from the latest results was an intensification of inflationary pressures, as energy price volatility, global shortages of inputs and the war in Ukraine pushed up purchasing costs.
On the job front, there was only a mild increase in employment during April 2022.
PMI:
It is a survey-based measure that asks the respondents about changes in their perception of key business variables as compared with the previous month.
It is an index of the prevailing direction of economic trends in the manufacturing and service sectors.
The purpose of the PMI is to provide information about current and future business conditions to company decision makers, analysts, and investors.
It is calculated separately for the manufacturing and services sectors and then a composite index is also constructed.
The PMI is a number from 0 to 100.
A print above 50 means expansion, while a score below that denotes contraction.
A reading at 50 indicates no change.
If the PMI of the previous month is higher than the PMI of the current month, it represents that the economy is contracting.
It is usually released at the start of every month. It is, therefore, considered a good leading indicator of economic activity.