75th Session Of The United Nations General Assembly (UNGA) on prevention of HIV/AIDS.: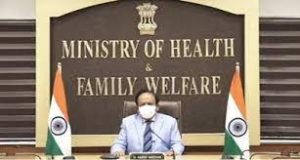 The Union Health Minister addressed the 75th session of the United Nations General Assembly (UNGA) on the prevention of HIV/AIDS.
The Resolution 75/260 of UNGA deals with the Implementation of the Declaration of Commitment on HIV/AIDS and the political declarations on HIV/AIDS.
HIV/AIDS Prevention Model: India's unique HIV prevention model is centered around the concept of 'Social Contracting' through which the 'Targeted Interventions Program' is implemented with support from civil society.
The program is aimed at behavior change, communication, outreach, service delivery, counseling & testing, and ensuring linkages to HIV care.
Legal Framework: The HIV & AIDS Prevention and Control Act, 2017, provides a legal and enabling framework to safeguard the human rights of infected and affected populations.
Free Treatment: India is providing free anti-retroviral treatment to close to 1.4 million people.
Anti-retro-viral therapy: It is a combination of daily medications that stop the virus from reproducing.
The therapy helps in protecting CD4 cells thus keeping the immune system strong enough to fight off the disease.
It, besides reducing the risk of transmission of HIV, also helps in stopping its progression to AIDS (a spectrum of conditions caused by infection due to HIV).