Rajasthan's Marriage Registration Bill: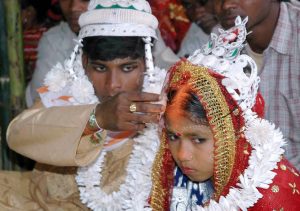 The Rajasthan government has rolled back the Rajasthan Compulsory Registrations of Marriage Amendment Bill, 2021, after it got embroiled in controversy for making it mandatory to register all marriages, including those of minors.
Key Provisions of the Bill:
The Bill sought to amend Sections 5 and 8 of the Act, dealing with the appointment of Marriage Registration Officers and the duty of parties to a marriage to submit the memorandum for registration.
The amendment authorises the women above 18 years to provide information of their marriage on their own.
The amendment amends Section 8 of the Rajasthan Compulsory Registration of Marriages Act, 2009, which deals with "Duty to submit Memorandum".
The original provision in the law required mandatory registration of marriage within 30 days if the bride and bridegroom were under 21 years of age.
The age criterion for both men and women was the same. The registration was to be done by their parents.
The amended version said the parents must register the marriage within 30 days of the wedding "if the bride is under 18 and the bridegroom is under 21".