Rationalization Of Both Freight And Passenger Fares: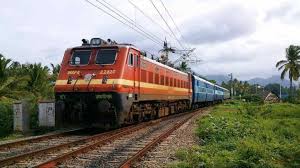 The Parliamentary Standing Committee on Railways has suggested rationalisation of both freight and passenger fares.
The losses incurred by the railways in passenger services purportedly due to the social service obligations which include pricing tickets at fares lower than costs and passenger concessions.
The railways incur losses to the tune of Rs. 35,000-38,000 crore a year in the passenger segment.
Revenues from passenger services further deteriorated due to the suspension of operations during Covid-19.
Operating Ratio: Noted the regular deterioration in Railways Operating Ratio (OR).
OR indicates how much the Railways spend to earn a rupee. It helps determine the financial health of the Railways.

For 2020-21, it is estimated to be 131.4%.
For 2021-22, Railways is targeting OR of 96.15%.