SITA Passenger Service System: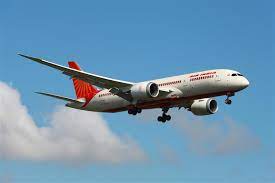 National carrier Air India has notified its passengers of a data breach that occurred in February 2021 at the SITA passenger service system.
The airline said the breach involved data of 45 lakh passengers being leaked.
SITA or Société Internationale de Télécommunications Aéronautiques is a multinational information technology company providing IT and telecommunication services to the air transport industry.
The company was started in 1949 by 11 member airlines and now has over 2,500 customers in more than 200 countries.
It is Headquartered in Geneva, Switzerland.
Air India had entered into a deal with SITA in 2017 to upgrade its IT infrastructure to enable it to join Star Alliance.
At Air India, SITA also implemented an online booking engine, departure control system, check-in, and automated boarding control, baggage reconciliation system, and the frequent flyer program.